Aquatic Champions
Multicultural Aquatic Champion Peer Education Program
Background
It is estimated that over one million residents of NSW go fishing each year. There are also more than 213,000 registered recreational vessels in NSW, along with a large number of other vessels, such as dinghies and similar small boats, which do not need to be registered. Many multicultural communities have strong cultural traditions surrounding water, including activities such as rock fishing, fishing from wharves and boats, as well as enjoying their local waterway through boating experiences.
Research shows that boaters and fishers are more influenced by their peers than other sources when learning new information. This is even more relevant for boaters and fishers from a non-English speaking background.
Purpose
Greater Sydney Local Land Services, with the support of project partners; NSW DPI Fisheries, Transport for NSW, Recreational Fishing Alliance of NSW, Boat Owners Association of NSW and Multicultural NSW, have engaged with interested members from the communities of two language groups: Arabic and Mandarin who are recreational boaters and/or fishers within the Sydney metropolitan area. These members will learn how to minimise impacts to the aquatic environment when they are boating, fishing or recreating near and on waterways. These trained members are encouraged to spread key messages to their peers in how to protect the aquatic environment for future generations.The community members will be mentored for a year after the training to assist them with engaging with their community.
Healthy Waterways Powerpoint Presentation in Arabic - Download (16.4MB)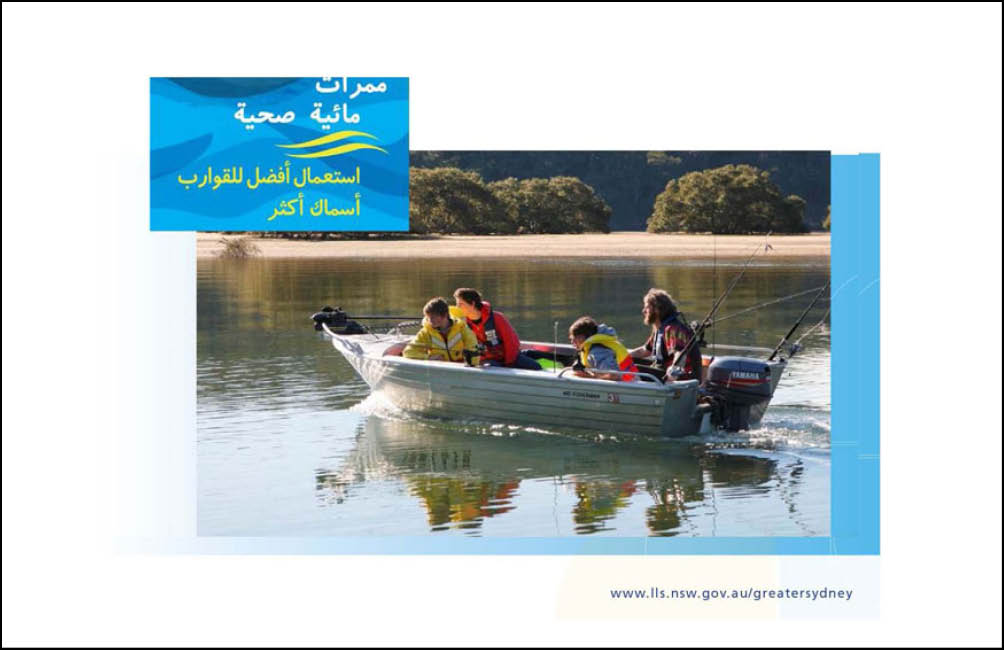 Healthy Waterways Powerpoint Presentation in Chinese Simplified - Download (31.5MB)
Healthy Waterways Video in Arabic - Watch
Healthy Waterways Video in Chinese Simplified - Watch
Healthy Waterways Summary in Arabic - Download (1.7MB)
Healthy Waterways Summary in Chinese Simplified- Download (700KB)