Indian Myna Control
Having problems with Indian Mynas?
Border Ranges and Richmond Valley Landcare Network have put together this handbook with support from North Coast Local Land Services: Indian Myna Handbook
There are organisations to help in most areas - if you would like to speak to someone, please review the contact list below.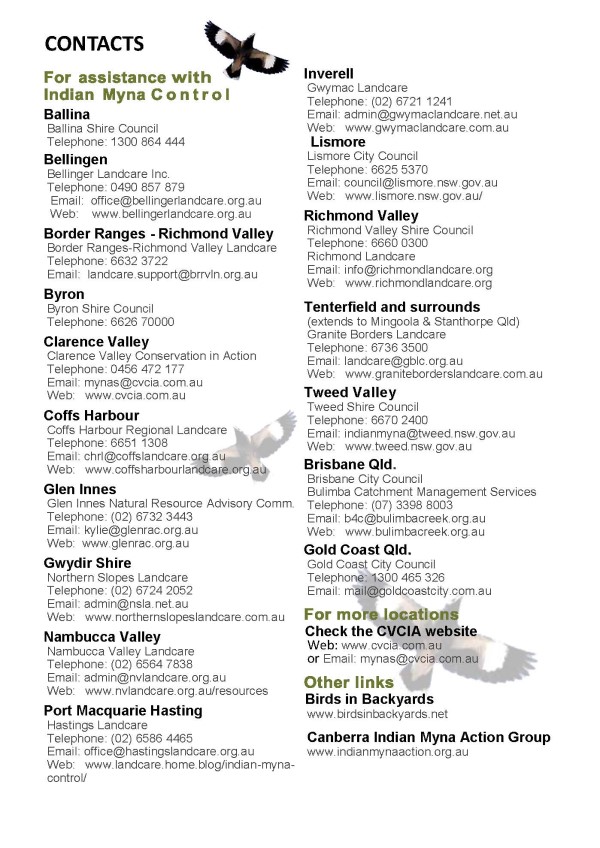 North Coast Local Land Services can also put you in touch with an Indian Myna Control Program in your area.
Related information