Flystrike prevention and management
By Dr Erica Kennedy, District Veterinarian
March 2020
With more welcome rain over the last few months and warm, humid conditions, producers are battling the flies both at home and on their sheep. Flystrike is prevalent throughout the Central West and we urge producers to check their sheep daily. The beautiful green feed has increased the water component of faeces and those animals with excess wrinkle and wool are suffering from breech strike. Worms will begin to contribute to scours too over the coming weeks on some properties. Body strike and pizzle strike are also occurring. The sheep blowfly can mature up to 300 eggs in each cycle and lay a new batch of eggs every 4-8 days. These eggs hatch in as soon as 8 hours and the maggots immediately begin feeding on the sheep which is why it is vital to check sheep daily.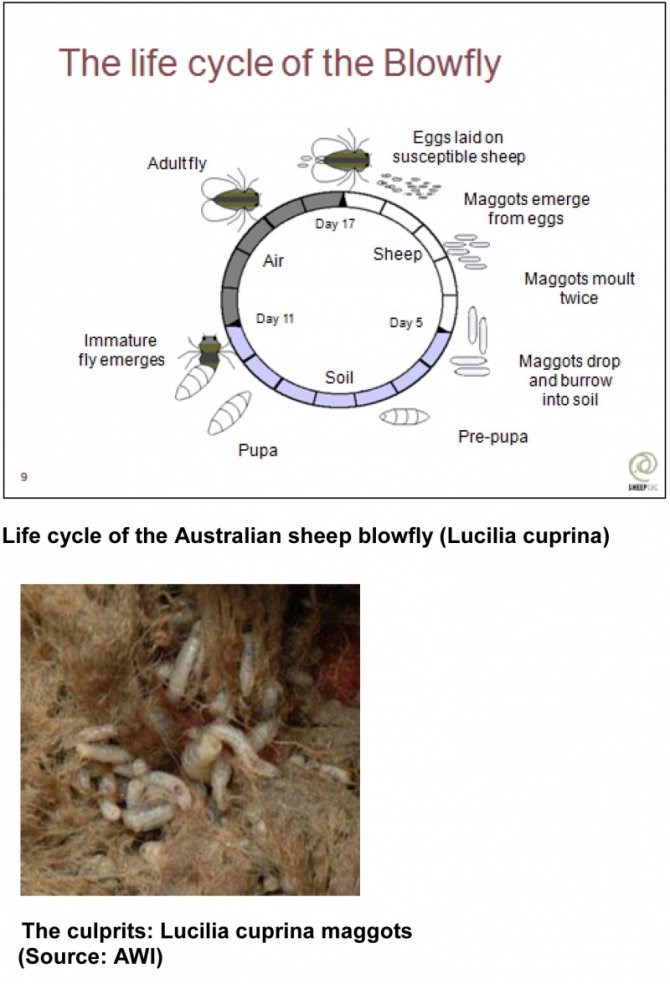 Other management tools
Flystrike prevention is not just about applying chemical. We urge producers to consider crutching if possible and use the Flyboss 'flystrike decision support tools' when deciding how to approach flystrike on their farm. Check out flyboss.com.au
Resistance
Some local woolgrowers have been reporting resistance to commonly used chemicals. NSW Department of Primary Industries and Environment is conducting free resistance testing for producers. Kits can be collected at you nearest Local Land Services Office and whilst the process does take a couple of months (due to having to breed up enough maggots to conduct testing) it is very worthwhile and has been a real eye opener for some producers.
More information on resistance can be found here.